Ultionus: A Tale of Petty Revenge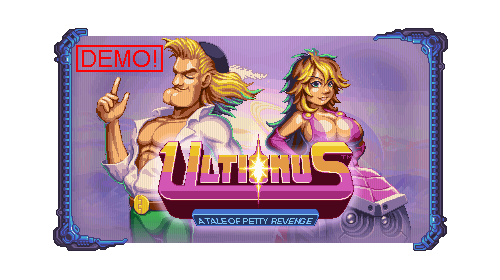 Since some people were confused by Ulti's demo looking like an entirely different game, I have decided to update Windows and Linux demos to the RC6 look and gameplay. Both demo builds have also been streamlined to be as small as possible by excluding all unused assets, and lowering the sound quality.
In order to lessen the confusion, I have also moved all the legacy builds of the game into a single zip file.

Files
Ultionus DEMO Windows
12 MB
Apr 05, 2022
Ultionus DEMO Linux
14 MB
Apr 05, 2022
Get Ultionus: A Tale of Petty Revenge